Protect, detect, deter and alert.
Keep unwanted intruders out and maintain full surveillance visibility with enterprise-grade security and intelligent software to ensure you're always protected.
Remote monitoring from anywhere.
Get real-time security alerts.
Deter criminal activity and keep employees and customer safe.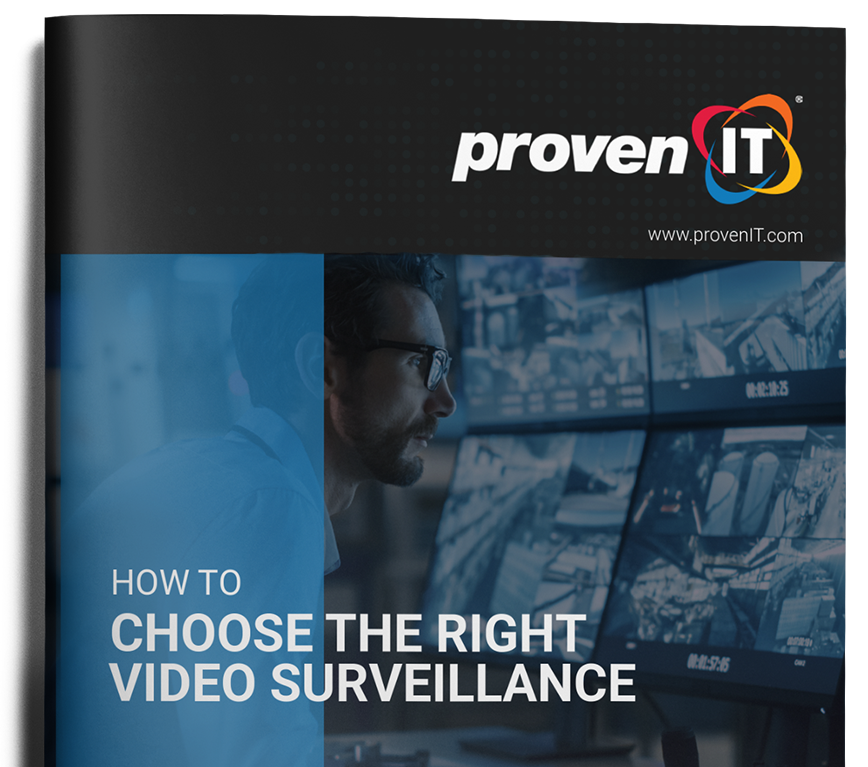 How to Choose the Right Video Surveillance
Download your FREE guide now to learn how to choose the best video surveillance system for your organization.
Simple security with countless features.
Our easy-to-use security cameras and devices offer a wide range of features the enhance the safety of your organization.
Book a Meeting
30 minutes with our Proven people will help get your organization to the next level.