Toner Recycling
Recycling made easy.
Promoting sustainability
and a greener workplace.
At Proven IT, it is our corporate responsibility to create a sustainable workplace for our clients and ourselves. We have teamed up with Clover Recycling and My Recycling Site to allow our clients the ability to recycle all used toner cartridges –from any manufacturer – to keep your workplace clean and green. Minimum packing requirements of 6 pcs (20 lbs) up to 70 lbs maximum per label.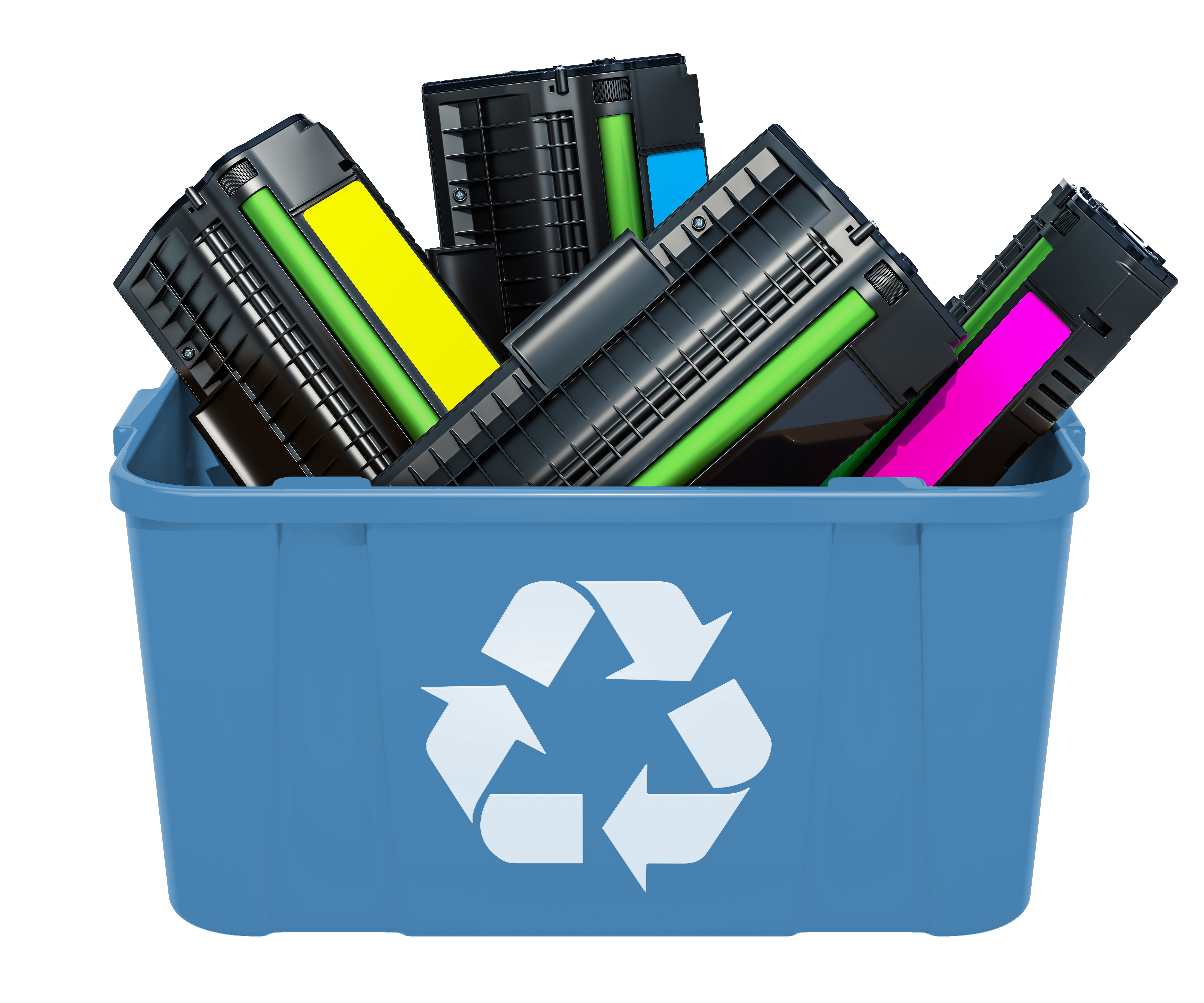 Get your FREE pre-paid shipping labels for your empty
inkjet and laser toner cartridges.
As an exclusive agreement, our clients can return any manufacturer cartridge. We also accept printer fusers.
We do not accept toner tubes or toner bottles. Click the button below, fill out the required fields on the pop up form
and click "Continue". Follow the steps below for instructions after printing your shipping label.
STEP 1
Put empty ink and toner items in a sturdy box.
STEP 2
Seal the box and tape the printed UPS label to it.
STEP 3
Give your box to a UPS driver or a UPS drop off location.
Have questions?
We can help.
Contact our Supplies Specialists and we can walk you
through the recycling process. Fill out the following
contact form or call us at 708.614.1770.