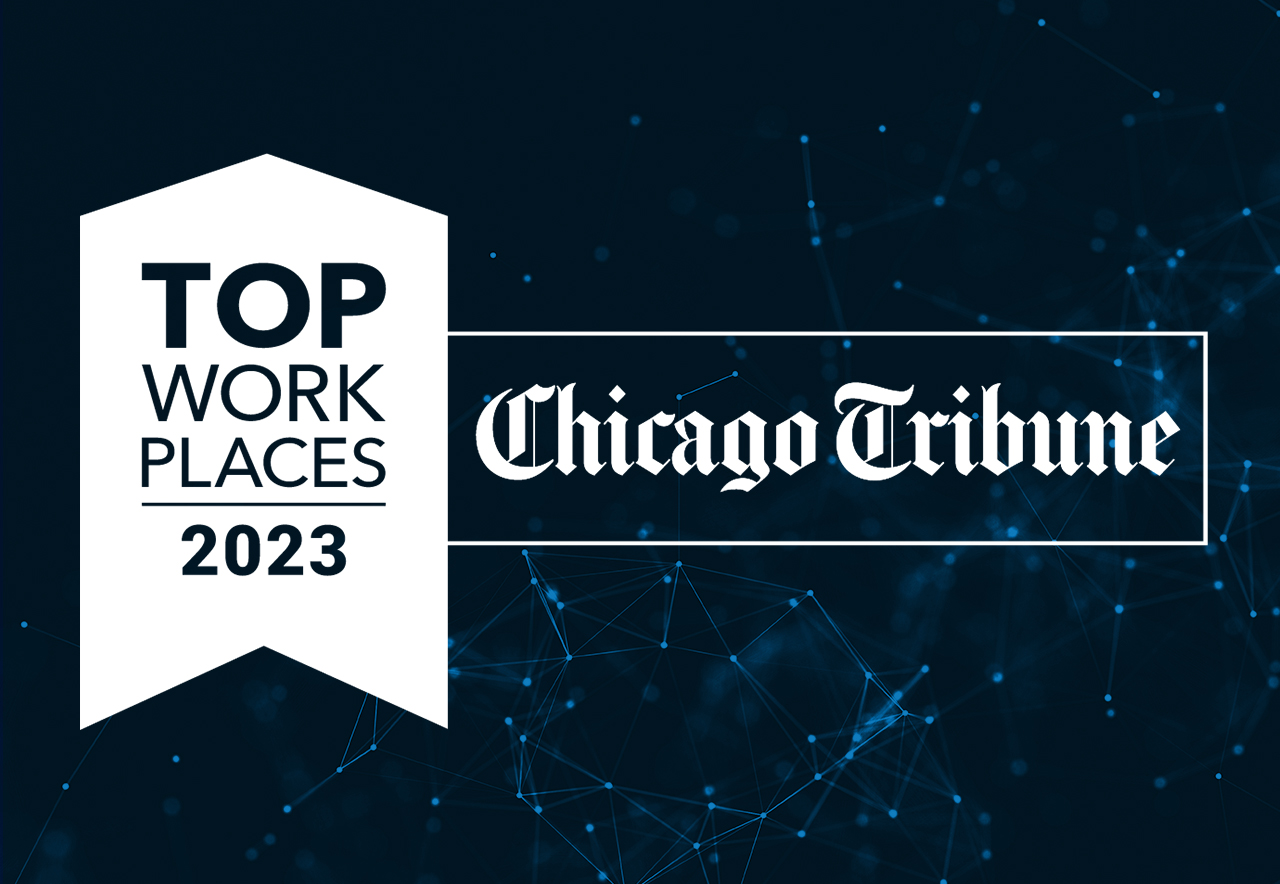 We're excited to announce that we have been honored with the prestigious Chicago Tribune Top Workplace 2023 Award. This dual celebration underscores Proven IT's two decades of dedication to the technology industry and its unwavering commitment to nurturing an exceptional work environment, as validated by the overwhelming support of its employees.
The accolade is particularly significant because it is exclusively based on employee feedback collected through a confidential survey facilitated by Energage, LLC, a leading employee engagement technology partner. This unique survey assesses 15 crucial culture drivers, including alignment, execution, and connection.
Proven IT's acknowledgment as a Top Workplace highlights the company's commitment to cultivating an atmosphere where employees feel valued, heard, and appreciated. It underscores the organization's pledge to foster a positive workplace culture, directly translating to success in the ever-evolving tech industry.
Eric Rubino, CEO of Energage, emphasized the significance of such awards, stating, "Earning a Top Workplaces award is a badge of honor for companies, especially because it comes authentically from their employees. That's something to be proud of. In today's market, leaders must ensure they're allowing employees to have a voice and be heard. That's paramount. Top Workplaces do this, and it pays dividends."
Another Year, Another Top Workplace Award from the Chicago Tribune
Proven IT, a dynamic and innovative technology company has been serving businesses in Tinley Park and beyond for an impressive 20 years. This anniversary is not just a testament to their longevity but a celebration of their continued commitment to excellence and customer satisfaction.
Specializing in a wide range of IT services, including consulting, system integration, and managed IT solutions, Proven IT has built a reputation for its unwavering dedication to its clients. Two decades in the tech industry is a testament to their expertise and adaptability.
The Significance of Employee Feedback for the Top Workplace 2023 Awards
The Top Workplaces award stands out in its reliance on employee feedback, making it a robust measure of a company's internal well-being. This approach reflects an evolving understanding that a company's success goes beyond financial performance. A content and engaged workforce is a valuable asset directly contributing to a company's overall success.
Proven IT's commitment to listening to its employees and addressing their needs has undoubtedly played a significant role in securing this accolade. The 15 culture drivers assessed in the survey, such as alignment, execution, and connection, highlight the critical areas where Proven IT has excelled. This recognition reflects the efforts of leadership and the dedication and passion of every Proven IT team member.
The Path to Success: Becoming a Chicago Tribune Top Workplace 2023
Proven IT's journey to becoming a Top Workplace in 2023 is a story of unwavering dedication, hard work, and a deep commitment to creating a positive and engaging work environment. We want to inspire other companies looking to prioritize employee satisfaction and build a thriving workplace culture.
As we continue to grow and evolve, Proven IT sets an example for the tech industry, showcasing the importance of nurturing a supportive, empowering, and fulfilling workplace for all employees. This recognition is a testament to our mission to provide top-notch IT solutions and be a Top Workplace where our employees can thrive.
In the competitive landscape of the tech industry, Proven IT stands out as a beacon of success, proving that the well-being and satisfaction of employees can be the driving force behind a company's achievements. It's a remarkable achievement that highlights the profound impact of a positive company culture on the bottom line.
Love where you work. Apply with us today!
Discover why Proven IT was named a Top Workplace. Click below for our current openings, or send your resume to: [email protected]